Marzocchi high pressure gear pumps
---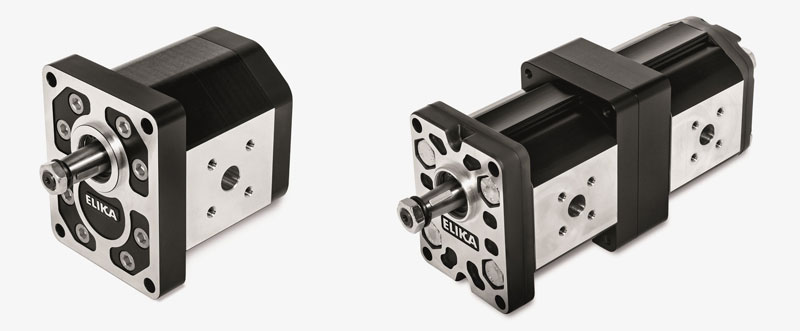 Marzocchi Pompe SPA is a company that is dedicated to the exclusive designing, manufacturing and selling of external gear pumps and motors for high performance. Founded in 1961, it is still solidly in the hands of the Marzocchi family which holds the majority of shares and is present with the two cousins Adriano and Paolo in the Board of Directors that are the sons of the two brothers that founded the factory​​.
The Company is a leading manufacturer and the Marzocchi Pompe name has become an unquestioned synonym of high reliability and quality. Marzocchi Pompe is specialized in micro hydraulics but in the same time has an extended range of products to cover all the standard needs of the market in terms of displacement, flanges, shafts and porting.
Besides Marzocchi Pompe is interested in the continuous development of the product aimed at satisfying new demands from the Customer or market, such as low noise and energy saving products.
The entire production is developed in Italy and only in Italy. We are proud to use the MADE IN ITALY brand as a synonym of quality and excellence.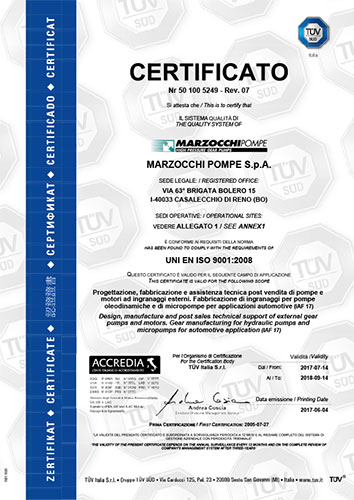 ISO CERTIFICATE
Download PDF here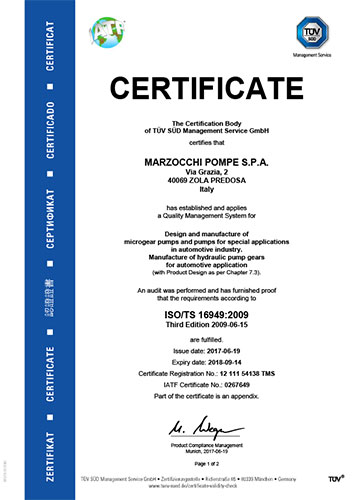 CERTIFICATE OF REPRESENTATION
Download PDF here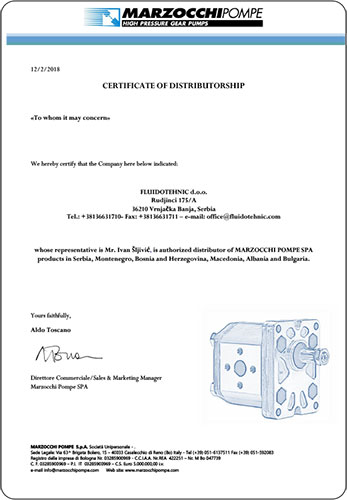 CERTIFICATE OF REPRESENTATION
Download PDF here